Summer evenings dreams
Abruzzo, between cliffs and bays. Sea view restaurant with terrace and lanterns. Beach that laps and plays with waves hustle and bustle. Candle on the table and flame swinging. A banal evening? No. We want it as romantic as the honeyed movie clips while removing two surviving suitcase outlooks from the hotel closet.
We've already melted millions of times, with the speed of a sorbet as if we were Audrey Hepburn or Julia Roberts. And we sighed about Vivien Leigh's flirtatious long dresses. Now that the heat has released its grip, after a long day at the beach, we calmly prepare ourselves, after a long shower, to become the protagonists of our special evening.
Slip dress. An unrivaled ally for a gallant dinner. We chose it well, in every detail that allusively winks at lingerie. Silk or satin fabric, lace inserts and bridal buttons. Every detail is a glamorous touch that will not go unnoticed. But we are not for everyone. This he will appreciate.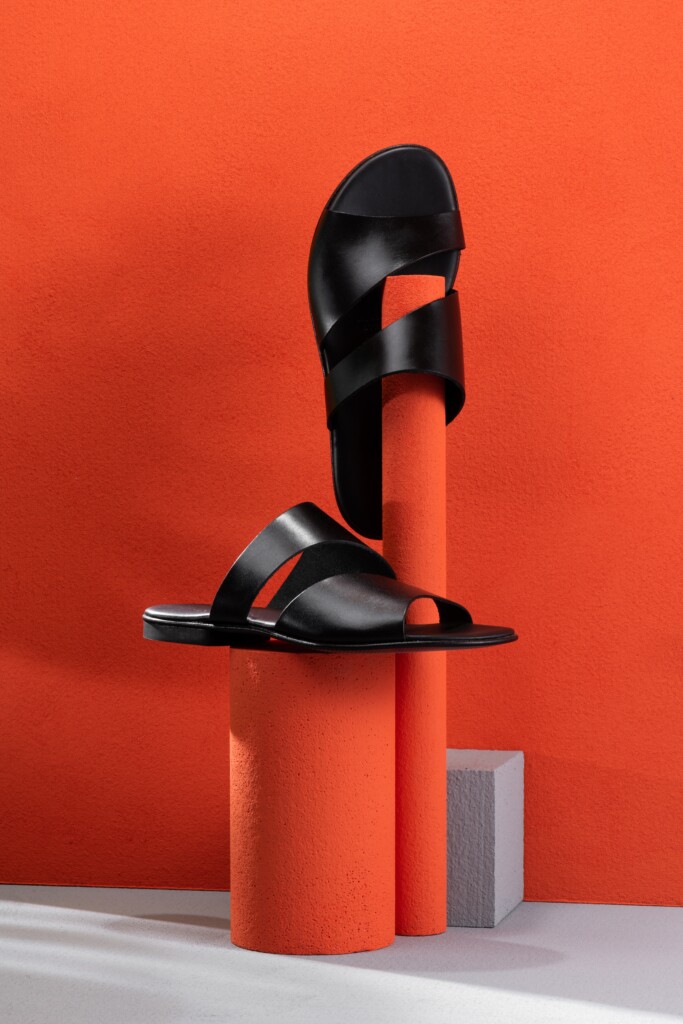 We bring a shrug to tie. Let's avoid the heel and play with the accessories that sparkle. He will fall at our feet and find them naked, diligently stripped of all superfluous. Flat sandal by Antichi Romani in platinum color, summery and seductive. The soft leather strings draw a delicate texture and sinuously reach the ankle.
For those in the mood for elegance with a touch of charm, or for those who don't want to show too much, an off-shoulder dress with a fluffy cut is better. It will move in the breeze, during the walk on the beach. The bare shoulders, tanned, will have moon reflections. Sandals in hand, ground level. If he's gallant, he'll bring them.